"I don't know what good it is to know so much and be smart as whips and all if it..."
– JD Salinger, Franny and Zooey (via oscarprgirl)
"I'm not saying that at some point love isn't staying up until 2am phone calls or..."
– Unknown (via attaches)
When people start talking about jobs after...
whatshouldwecallme:
3 tags
I wish I could just really be honest. I don't say half of what I really mean. And half of the other half is most likely censored. I re-write texts so I don't sound pathetic or desperate or god knows what else. And then I feel worse because why CAN'T I say what I want to say?! What I really actually feel? I'm so annoyed.
2 tags
"Everything passes. Everything changes. Just do what you think you should do."
– Bob Dylan (via theriverjordyn)
On being back... maybe
So… I took some time off. But I'm thinking about coming back, writing some shit, we'll see how it goes. Happy Saturday.
Remember that one time a car ran you down in a...
No? Oh right because that was me actually… Ugh. Talk about an awful week. I mean, technically I wasn't "run down" but I was definitely hit, knocked over, bumped, bruised, injured, tearful and carted away on a backboard in an ambulance. I've been attempting to heal, while simultaneously panicking about being behind in school and bawling my eyes out about the...
For Minot... still fighting, still surviving →
5 tags
Pain
Too much, not enough, drowning, suffocating, screaming, flailing. Everything is not what I thought it would be. Nothing is what everything feels like. I don't want to be so far into the dark. This is where I go when the loneliness overwhelms. It's been so long. So very long. Sometimes, I think "well, you've had your chance." And if that is true… well...
Adventures in Depression via HAH... aka I feel... →
4 tags
Actions speak louder than words
You can SAY that I'm important all you want… But you show me that I'm not with every passing day. I'm getting the message.
now what...
It's 8pm and I'm exhausted. Sleep seems to be the only thing that actually comforts me which I think has more to do with the fact that the world disappears than anything else. Sometimes I feel like I'm in the middle of a huge black vortex that pulls and pulls until all of the life in me is gone. This is one of those times. I need to find a way out of the dark and soon,...
7 tags
"Young Americans don't go to college to avoid work. They work hard in college so..."
– HE SAID "GOOD DAY, SIR!" The Myth of College as a Fairy Tale (via infoneer-pulse)
7 tags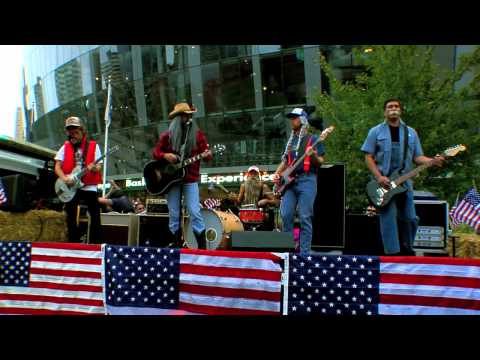 5 tags
6 tags
Missoni for Target. Yes!
So. I got a few things. I couldn't make it to a store here in Chicago, so I shopped online- after class of course so a lot was sold out. But I got some cute shorts, a skirt and some pajama shorties. I'm pretty happy, although I really wanted the purple multi-stripe cardigan. I am going to keep checking online but I am sure it's hopeless. And I REFUSE to pay those douchebags who...
6 tags
Birchbox- the beginning
I got my very first Birchbox today!! My lovely friend Tiffany made me jealous with her August box, so I just had to sign up and see what all the fuss was about! Here goes… What is it, what is it?! I got…… 1. LIV GRN Natural Eau de Parfum: well…. kinda girly and flowery for me. Not my fav which is a bummer because it's the most expensive item in the box. Boo. ...
6 tags
4 tags
6 tags
4 tags
4 tags
4 tags
6 tags
I think it's time.
image credit      I'm so close to taking that step. All it takes is one little movement, a tiny decision to begin, a leap of faith if you will. I have been saying the same thing for awhile now. "I want to be over him. I am moving on! Don't worry, I don't even care at all anymore…"      I have to admit, I don't know if that was all the way true. Hell, I...